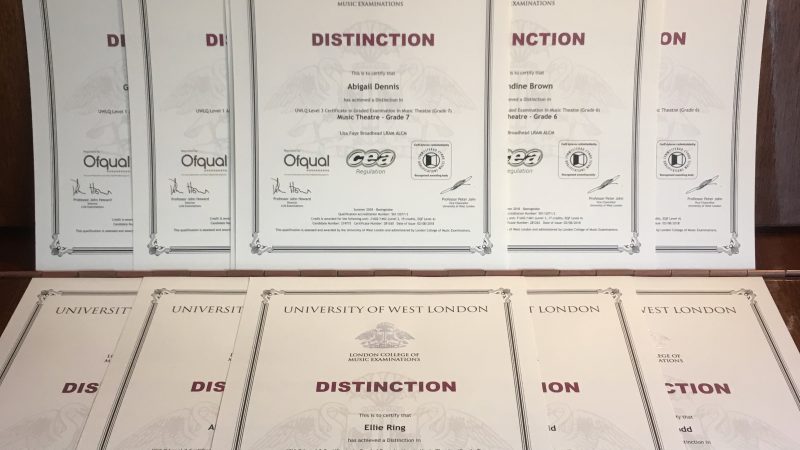 What a wonderful start to the new term when 10 Distinction Certificates pop through the letterbox for musical theatre singing students and one Diploma Certificate.
The students took exams with London College of Music and the grades ranged from Grade 2 – Grade 7. Distinction means everyone gained over 85% and two students got an incredible 99%.
Well Done everyone, Lisa Faye Broadhead is one very proud teacher!