You want to learn... You want to progress... You want to have fun! You've come to the right place!
Since 1998 I have taught over 600 students ranging from children to adults, not only on a one to one basis from my private home studio but also at Winchester University, Mayflower Theatre, Stagecoach and various other primary and secondary schools.
I draw from a collection of different vocal techniques including Estill, and tailor teaching and coaching to each individual student, building on their current skill set, expanding their repertoire and help them develop as their own artist.
Students have gone on to study pop, jazz singing and music theatre at Conservatoires and Universities including Royal Academy of Music (Musical Theatre), London College of Music (Musical Theatre), Guildhall School of Music & Drama (Jazz), Arts Educational Schools (Musical Theatre), Bird College (Musical Theatre), BIMM (Professional Vocals), University of Chichester (Musical Theatre), ALRA, Masters Performing Arts, Read College (Musical Theatre), Wilkes (Musical Theatre). To date exams ranging rom Grade 1 through to ALCM have achieved 100% pass rate with 67% receiving Distinction in Music Theatre and Popular Vocals with London College of Music, University of West London. Lessons are tailored to each students specific needs and include technique, performance, context, history and of course enjoyment!
I am a Licentiate of the Royal Academy of Music, an Associate of the London College of Music, and a member of the Association of Singing Teachers and British Voice Association.
I believe that we learn best when we are learning something that we want to play, whether that be a theme tune, pop song or a classical piece of music. Lessons are relaxed, positive and enjoyable. There is the opportunity to work towards grades and performances, but no pressure to do either if you want to learn and play for your own enjoyment and achievement. Lessons also include music theory, composition and listening skills. Some of my students love having Sam, my black labrador in the room to see if their playing can make him sing! You have to see / hear it to believe it! 
My musical theatre background tells me that there is a story behind every piece of music whether it's a song or an instrumental piano piece – so my mission is to help you find and tell that story. I believe that getting inside the music, discovering what the composer is trying to convey and then in turn telling the story, are key to learning and successfully performing any piece.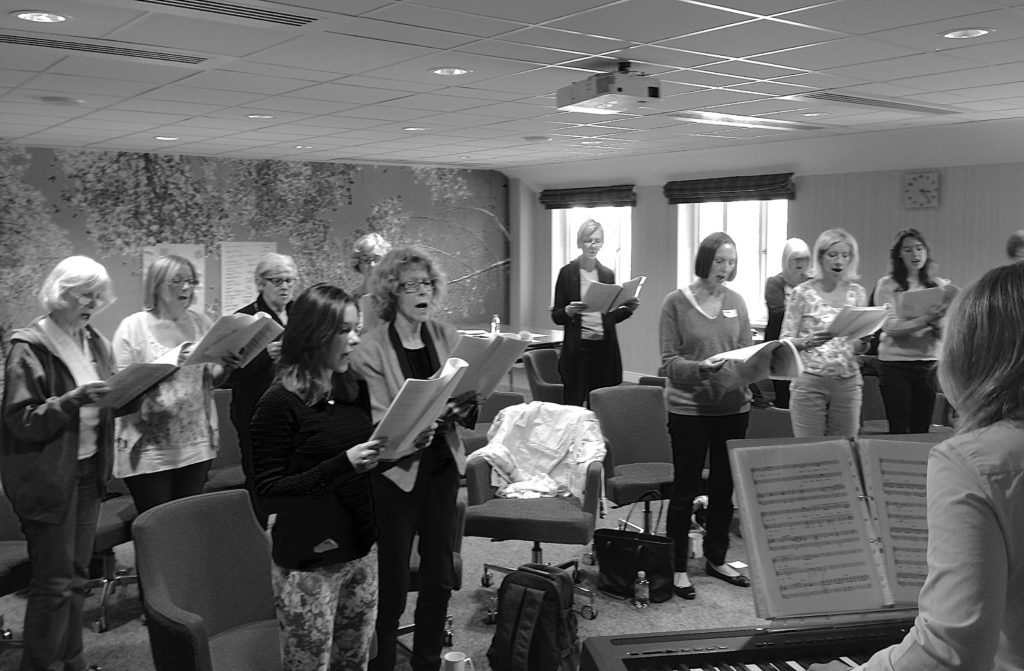 Workshops can range from working on songs from a specific musical or exploring the benefits of singing together in a group. You choose the material to be worked on, or I can create a workshop for you, or also keep an eye out for our next set workshops!
Whether a theatre group or school, Masterclasses are a wonderful way to take a song or performance to the next level. As I work with an individual on their chosen song, everyone else in the room benefits too not just those taking part. Useful for pre production, audition preparation and general development.
Business networking groups, the WI and local groups have benefited and enjoyed my talks, whether its about my career, the benefits of singing or to inject a little music into their usual proceedings. I can tailor make a unique talk for your group or clubs specific needs, just contact me.